Attention Christians who want to break free from disappointments that bind you to your past!
Discover An Effective Process To Break Free From Disappointments Of Your Past So You Can Unlock Your Future NOW
Experience New Opportunities, Financial Breakthrough, Prophetic Destiny, Improved Relationships, More Energy, And Much Joy Immediately

Click the play button below to watch the replay for "Breaking Free of Disappointments that Bind You to Your Past" with Dr. Cheryl-Ann Needham

YOUR FUTURE!
You want it. You reach for it. You KNOW there is DESTINY within you! You KNOW you have PURPOSE in this world.
You do your best to move forward with the knowledge you have and you see some progress! Yet in spite of all the opportunity that is before you, there is this situation in the back of your head badgering you.
Too often, disappointments are like a nagging fly. They arenít on top of your mind, but they persist to drain you of your Finances, Energy, Health, Prophetic Destiny, Opportunities, Relationships and Godís Future for You ... anything that keeps you from Godís abundant life!
Whether youíre a top notch business executive, a stay at home mom, or a follower of Christ seeking to live your Kingdom Purpose in the Earth; we all experience disappointments. They come in a variety of forms and invade every area of our lives.
What are your disappointments?
Financial or business loss
Relationship or marriage distress
Lost dream
Unfulfilled prophecy
Broken contract
Broken promise
Bad health report
Children and Family struggles
Lost Opportunity
Closed door
Frustrating situation that never seems to get better
Ministry regret
Significant difficult event
Timing setback
You know you are to forgive any person involved, but what about the SITUATION itself?
That disappointment cost you something and for most... the price is still being paid!
You know to put that situation under the blood, but what about the CONSEQUENCES to your life from that one situation? Often we are still bound by the ripple effect of those disappointments in life.
Like the monkey trapped because he didnít know how to let go of the banana, your disappointments trap you to our past and prevent your future from manifesting.
Your Future Gets Robbed by Your Past!
So whatís robbing you? Is it ...
a financial loss from years ago that you and your family are still paying for,
a business failure that broke your heart and almost took everything you had,
a ministry opportunity that came and went before you could fully embrace it,
your dream marriage that disintegrated before your eyes,
the fateful day you heard the doctor pronounce a deadly illness over your family member,
the fact that you are still waiting for Mr. Right when your friends are now having grandchildren,
or the destiny and prophetic future you have been promised fails to manifest after another year of believing for your breakthrough?
Who doesnít want to live their future?!?!?
Think of it, your future is perfect because nothing has gone wrong there yet.
But your past has had some challenges. So you can muddle along doing what youíve been doing, and doing, and doing OR you can begin to learn how to Breakthrough from Disappointments that Bind You to Your Past!
I have worked with highly successful leaders around the world, the best of the best! Yet for each person, there were disappointments in their past that had never been resolved because they lacked an EFFECTIVE PROCESS to follow.
One day the Lord spoke to me to not focus so much on my clientsí prophetic future, but to help them unravel the grave clothes that were preventing them from moving forward. "How can they get to their prophetic promises?" the Lord asked me, "when they are trapped by what happened in their past"?
New opportunities, financial breakthrough, prophetic destiny, relationships, energy, and joy were just some of the immediate effects!
More than any other ministry I do, I have seen the POWER in helping others break free from the disappointments that bind them to their past.
And for most, the IMPACT to their lives is IMMEDIATE.
What the Lord taught me has been so effective in setting others free, that I wanted to release these insights to YOU so that as the Body of Christ we can be free from our past and live our future NOW!
If you are ready to unlock your future NOW, then I invite you to...

Breaking Free from Disappointments
that Bind You to Your Past
Processes and Strategy to Catapult You Into Your Future

The purpose of this coaching program is to teach you how to overcome your disappointments that bind you to your past, including situations and events, so you can step into the wonderful future God has for you!
This training will help you to:
Get unstuck, if you've been delayed
Move faster, if your speed isn't what it could be
Receive God's provision if you have lack
Get the breakthrough you need
I have worked with saints across the globe helping them to break through the limitations that are holding them back from the fullness of what God has for them, and she wants to help YOU breakthrough too!
This course is for you if ...
Youíve been through the fire but you still smell like smoke
Your opportunities arenít coming the way you had hoped
Your finances donít seem to match up to the calling within you
Your speed isnít as fast as you would like
Your relationships donít seem to propel you forward
Youíre stuck in a spiritual pile up and you donít know the way out
You want the greatest catapult to reach your destiny and LIVE YOUR FUTURE NOW!

During this coaching program you will learn:
Session 1: Sacrifice and Throne (July 12)
Make Your Most Important Move in Life
Leverage neuroscience to unlock what the Bible says
Get Godís Anecdote to Lost Hope
Live Naked and Unashamed in a False Covering World
Session 2: Mapping the Ripple (July 19)
Explore the Consequences of Disappointment that Few Dare Discuss
Overcome any Adversity with a Critical Mapping Tool
Identify Common Mind Roots that are Interfering with Your Good Harvest
STOP being Blindsided and START to Overcome the LONG-TERM Effects of Disappointments
See the enemyís patterns so that you can STOP IT
Session 3: Breaking Free (July 26)
Kill Toxic Thoughts so that you can Live Empowered!
Apply an Effective Results Driven Prayer Model to Break Free from Situations, Events, and Offenses
Overcome Unforgiveness for Good!
Live Prayer Sessions!
Session 4: Power Thoughts (August 2)
Reverse the Ripple Effects of Disappointments and Take back your Life!
Create the Mindset that Drives your Future
Use neuroscience to position you for the greatness of Christ in YOU!
Cancel a Bad Harvest
Live Your Future Now!

Benefits of this training include learning:
How to cancel a bad harvest
How to map your disappointments, including situations and events
How to kill toxic thoughts by uncovering common mind roots that are interfering with your good harvest
An effective prayer model to break free from the effects of situations, events, and offenses
How to experience breakthrough from your past so that you can reach your future
How release provision
How to overcome unforgiveness for good
This is the most powerful ministry I do with the most immediate results:
financially
destiny/calling
business
ministry
relationships
family
new opportunities
breakthrough

BONUS: The 30-Day Faith Detox: Renew Your Mind, Cleanse Your Body, Heal Your Spirit (August 9)
A Reset Button for Your Body, Mind, and Spirit
Live interview (webinar) with Laura Harris Smith (author) by Dr. Cheryl-Ann Needham on Tuesday August 9 at 2 pm Eastern Time.
In our fallen world, invisible toxins like doubt, disappointment, and discouragement can contaminate even the strongest of faiths, leaving behind symptoms that affect our entire being--body, mind, and spirit.
Using a one-month detox structure, spiritual wellness expert and certified nutritional counselor Laura Harris Smith uncovers 30 universal faith-toxins that affect us all. Discover her approach to using Scripture, prayers, and faith declarations to cleanse yourself spiritually and emotionally with truth and a biblical perspective. In addition, learn about a simple, corresponding nutritional cleanse using detoxifying foods from your own kitchen. Dr. Cheryl-Ann Needham has personally used Laura's method and is a fan!
Prayer by prayer, thought by thought, day by day, refresh and refuel your faith and bring healing to the whole temple--spirit, mind, and body.
To receive this bonus, you must sign up by 8 pm Eastern Time on Tuesday July 6.

BONUS: How to Pray with Boldness, Authority and Supernatural Power (August 16)
A Practical Guide To Effective Supernatural Prayer
Live interview (webinar) with Jennifer Eivaz (author) by Dr. Cheryl-Ann Needham on Tuesday August 16 at 2 pm Eastern Time.
During this live interview of experienced intercessor Jennifer Eivaz, you will discover a practical guide to effective supernatural prayer. Using biblical principles and her own experiences of spiritual breakthrough, Eivaz will show you how to shift your practical needs to the spiritual realm, take hold of your authority and pray in a way that actually makes a difference.
Jennnifer's message is practical and to the point, full of helpful tools for beginners and seasoned intercessors alike. Learn to take your prayers to the places where the real battle is happening--and experience the victory and results you've been seeking.
To receive this bonus, you must sign up by 8 pm Eastern Time on Friday July 8.

BONUS: Extra Q&A call with Dr. Cheryl-Ann Needham (August 23)
During this live webcast (webinar) on Tuesday August 23 at 2 pm Eastern, you will have the opportunity to ask Cheryl-Ann general questions and specific questions related to your circumstances releveant to this training.
To receive this bonus, you must sign up by 8 pm Eastern Time on Monday July 11.

BONUS: 2-For-1 Special
If you sign up by 8 pm Eastern on Monday July 8, you will also receive a 2-for-1 special, meaning you can invite a friend or family member for free and take this journey together.
That will enable you to give this webinar as a life transforming gift to a family member or friend, partaking together in this journey to break free from disapppointments of the past.
This special will allow you to save 50% off our already reduced price if you are willing to do a little bit of work to find another person to participate with you.
To receive the 2-for-1 special, only one person should sign up and pay below. After signing up, that person will receive an email within 72 hours with instructions for the second person to sign up for free. If choosing to split the cost, the two people are then responsible for arranging the compensation with one another. With the 2-for-1 special, only one of the two people is allowed to make the payments for this course online.

Get a Sponsor!
For those interested in participating in this series, consider getting one or more sponsors to cover your investment.
Sponsorships for missions and schooling are common in the Body of Christ. What about obtaining sponsorships so that you can invest in living the future God intended for you?
To get started, ask one or more friends to sponsor your participation.
Explain that you are seeking training so that you can fulfill your calling; that you see this as a critical component of that journey.
Direct them to this page for more information.

How This Training Program Works
Starting Tuesday July 12, I (Dr. Cheryl-Ann Needham) am leading this live coaching program.
The goal of this course is to move obstacles out of the way that can block God's flow of favor and blessing on your life.
The live group training sessions are hosted online via webinar. If you miss a live session (or all of them for that matter), that is OK because we have replays for each session. After each class, you will be provided with a coaching guide to help you process and apply what you are learing.
The dates and times for the weekly live global broadcasts (group coaching sessions) are:
Tuesday July 12, 2:00-3:30 pm Eastern Time (New York)
Tuesday July 19, 2:00-3:30 pm Eastern Time
Tuesday July 26, 2:00-3:30 pm Eastern Time
Tuesday August 2, 2:00-3:30 pm Eastern Time
The live classes are interactive, allowing participants to learn from one another, grow, and build COMMUNITY in a safe and trusting environment.
As a member, you will have access to a private member site with video and audio replays, executive summaries, coaching guides, PowerPoints, and relevant bonus resources to reinforce and supplement what you are learning during the live weekly coaching/training sessions.
You will also have access to a private Facebook group to let you interact and build relationships with other like-minded team members globally.
It's great to know you can easily participate in this training from the comfort of your own home, your office, or wherever you happen to be in the world. All you need is a phone, tablet, or computer with a reasonably fast internet connection.

Testimonials
Breaking Free From Your Past is an answer to many peopleís prayers. Whether you are a tenured leader or searching for your path in life, this amazing journey is God inspired and sensitively designed to help you to learn how to let go of the past and reach for the amazing future that God has planned for you.
If you missed the first session, that's okay because you'll get immediate access to the replay. I guarantee that you will be blessed as you follow you through on the action steps Cheryl-Ann so sensitively leads you through.
This is for you if you have been searching for the keys to enable you to walk free and empowered.
Lynne Lee
www.ChristianLifeCoaching.co.uk
100% Satisfaction Guarantee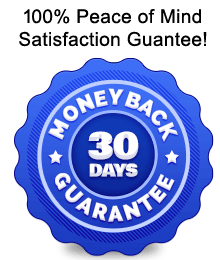 If you are not delighted with the training and the results you experience, simply email us within 30 days of when you sign up and we will either reconcile the problem or gladly refund all your money.
You have nothing to lose and much to gain.
Your success is our success and vice versa!

Summary of What You Get
4 week live coaching program starting Tuesday July 12 at 2 pm Eastern
Session 1: Sacrifice and Throne
Session 2: Mapping the Ripple
Session 3: Breaking Free
Session 4: Power Thoughts
Bonuses
A $200 savings off the normal price
Additional Benefits
Access to private member site with audio and video replays, executive summaries, coaching guides, PowerPoints, and more
Access to private Facebook group
30-Day Satisfaction Guarantee
Breaking Free from Disappointments
that Bind You to Your Past
Coaching Program

Priority Order Form
YES! I want to move obstacles out of the way that can block God's flow of favor and blessing in my life!
Special Offer:
The regular price for this powerful LIVE coaching program for all 4 weeks is $400 USD.
However, if you sign up by 8 pm Eastern on July 15, you will receive:
BONUS: $200 savings off the normal price of $400 (expires July 15)

CLICK button to join!
All payments are processed using a secure server
Blessings to break free from disappointment that bind you to your past!
Cheryl-Ann
Dr. Cheryl-Ann Needham
The Freedom Doctor
Cofounder, StewardNow!

Biography
Dr. Cheryl-Ann Needham, is a speaker, author, and strategic advisor to leaders. She and her husband are cofounders of StewardNow!, a ministry that equips leaders in business and ministry around the world. Cheryl-Ann ministers on a variety of topics including preparing the Bride for Christ and rescuing those who donít yet know Him. She has 20 years international advisory experience to entrepreneurial, corporate, and ministry sectors. She provides prophetic/strategic counsel to entrepreneurial and ministry leadership teams entrusted with unique Kingdom Mandates.
Thank you for visiting an Empower 2000, Inc. website
Privacy Policy | Terms and Conditions | Disclaimer
Copyright 2007-2018 Empower 2000, Inc., All rights reserved